I don't know about you, but there is something tempting about adorable little things that fit easily in my hand. I admit I have an affinity for tiny ceramic animals, specifically Wade Whimsies.
I first started picking up these figurines just a few years ago to add as an extra goody in succulent arrangements. At first, I found them in boxes of Red Rose Tea. I go through black tea bags like crazy, so it was a no-brainer to buy the Red Rose brand. Free porcelain miniature? Okay! And it was so fun to be surprised by which one was enclosed.
Little did I know that within the year, the Red Rose promotion would be discontinued. The boxes now are printed with instructions on how to obtain miniatures on their website. Booo! I could pay for choosing which figurine I wanted and from which series. That's no fun. So I started looking for the little guys when I'd go treasure hunting. That's when I learned that there is much more history behind the little porcelain figurines called Wade Whimsies.
Founded in 1810, Wade Pottery of Staffordshire chiefly manufactured industrial ceramics. In 1954 however, they introduced little porcelain figurines as collectibles for children. They were made in the form of animals, houses, and nursery rhyme figures.  Their popularity throughout Great Britain and Canada led to contracting "Wade Whimsies" as promotional items for products like crackers or tea, to boost sales.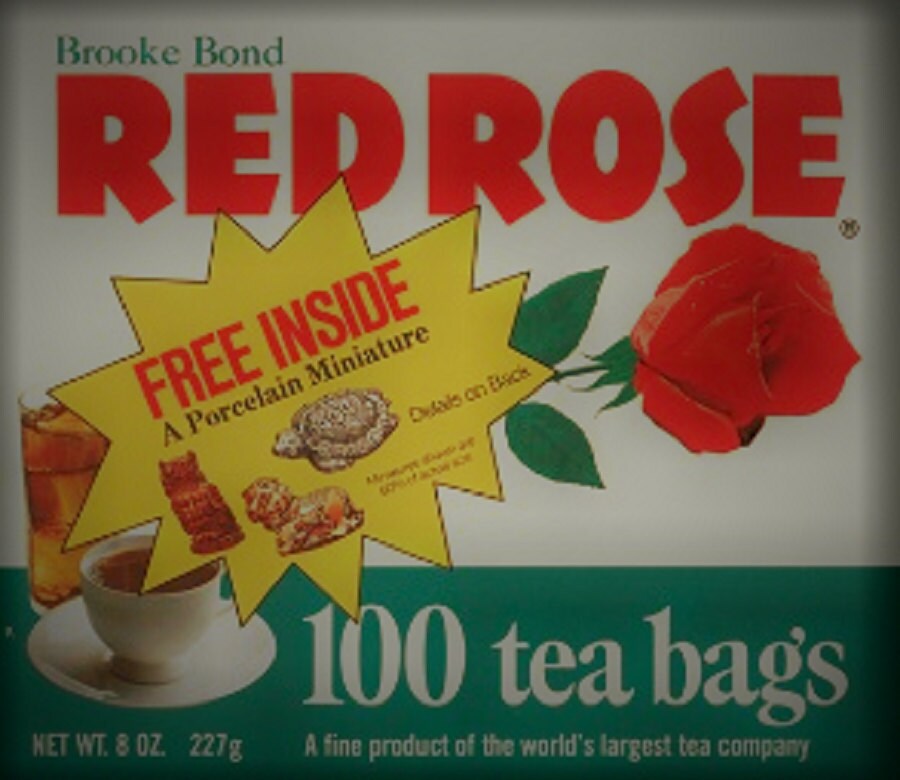 Wade Whimsies were introduced to the US when they could be found in boxes of Red Rose Tea with the first series known as the American Series I. As listed on , eight more series followed until the end of their run in 2017, totaling 119 Whimsies, with one included in each specially marked box of tea.
Collecting Wade is more popular than ever. There are many highly rated available, an official , even ! Like most collectibles, the value of Wade Whimsies depends on various factors like condition and availability. Individual prices can range from $2-3 for American Red Rose miniatures and up for older, rarer figurines. A dachshund from one of the original 1954 series for $90. Features that collectors look carefully at include glaze quality, vibrancy of color, and sharpness of mould marks. Websites, like , devoted to collecting Wade have clear pictures and descriptions of what to look for.
Personally, I collect them just because they are delightful. My favorites are the animals from the Noah's Ark Series: they are in pairs - so sweet!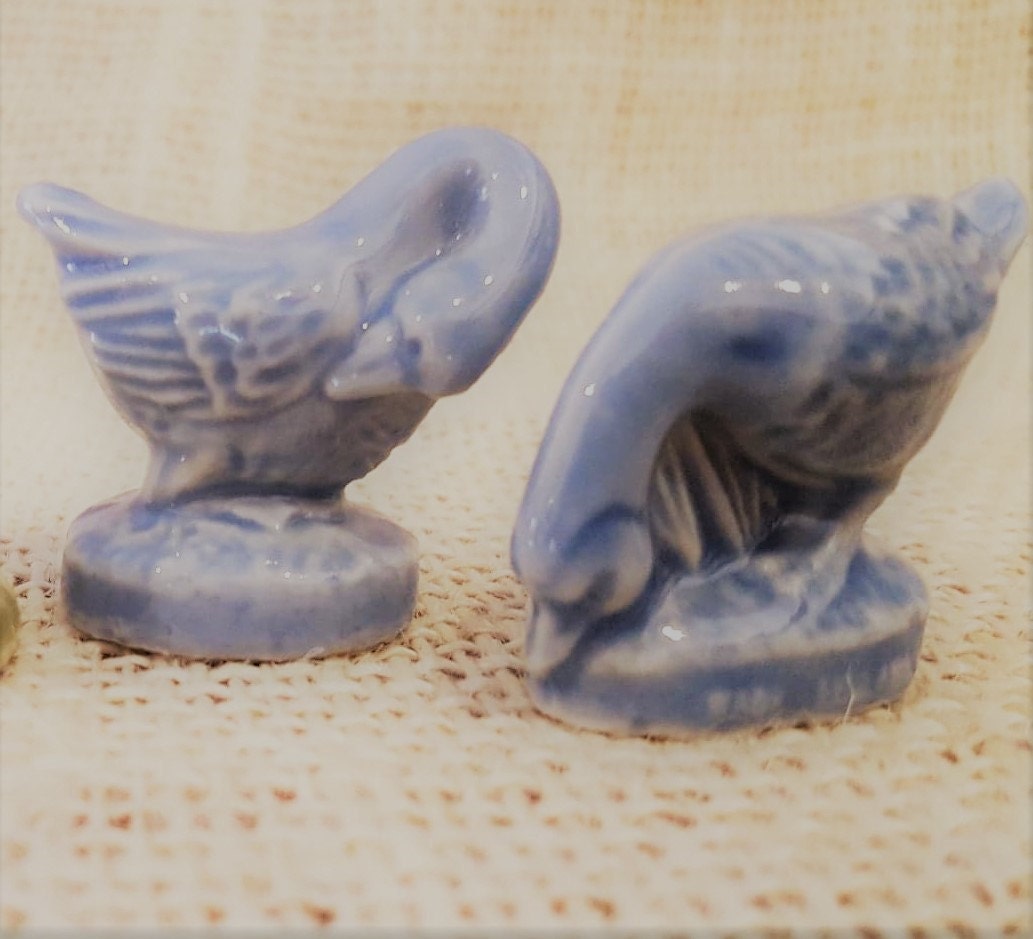 And even though I'd probably be thrown out on my ear at Wade Fest, I love how much at home they look in my plants.
My online shop has a nice variety of the many Wade Whimsies in stock at , with more being added all the time. Starting at $2, you could get quite a few pieces to start a new collection or add to the one you've been nurturing. 
But if not Wade, what do you collect?